The Supreme Court will pronounce its verdict on November 13 on the petition of 17 unqualified MLAs that led to the collapse of the Congress-JDS alliance government in the state.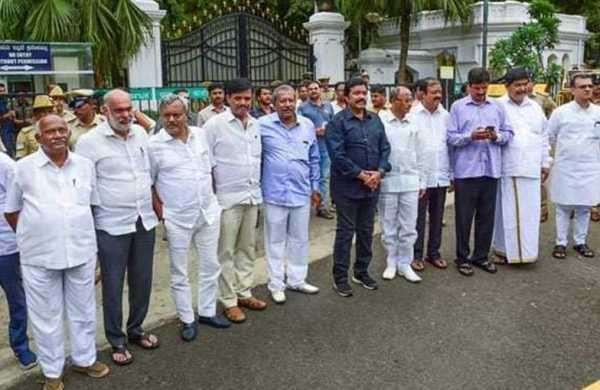 The petition filed by 17 MLAs challenging the disqualification was completed by Justice N. The Triadshaya seat, headed by V Ramana, said it would announce the verdict 10 days later. The verdict has been set for today and the verdict will be announced on Wednesday morning.
The case number and the names of the plaintiffs-defendants are listed in the Supreme Court's list for the verdict of undeserved MLAs.
Arguments already filed for disqualification - Court of Defendant hearing reserved, unqualified lawmakers awaiting verdict.
The political future of unqualified legislators will be decided on the basis of the Supreme Court ruling.
Ramesh Kumar, the Speaker of the alliance government, disqualified 14 MLAs from Congress and 3 from JDS. The 17 unqualified MLAs stepped in to challenge the Supreme Court.