The author did not send the name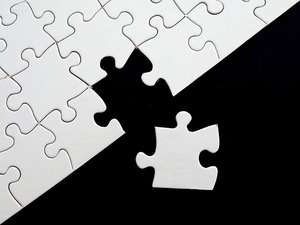 Dad was five minutes away. He was called to the bow in the hospital. This is where reality hits, so everything is okay and timely. Mumma was pleasing her mum, tying her bow to the stairs.
Dad was gone, but she wasn't old enough to die. When he was diagnosed with Parkinson's and dementia, the stroke that struck him at 2 ಏಕೆ, it is likely that both were complex conditions. I was so upset about the illnesses that made me so upbeat, my mother and my father.
While I was sitting on the stairs and feeling empty, today I had to tie up my father's bow and pressed. Dad's five-year dependency was definitely not comfortable for him, for us, and for us. But we have made every effort to do our best for their etiology.
Someone called me to come over, and went. Do you need to fold your leg? He asked. Yes i'm The folded, tied head to mouth. The last time Dad drank porridge by half an hour before. Within two minutes, the ICU was emptied and another was ordered. Dad was laid on a stretcher and brought to the hospital. The ambulance was ready, we had to make the shift. Mum and another stepped up.
The hospital owners and the doctor who looked after your father did your best to treat you like this. Plus, when we were all young, we came to your store and drank juice. The good man said. I sat in the front seat of the ambulance, the driver had to show up at home.
Mum had stopped by. I was scared to look back. It's hard to tell what's going on inside me. The driver heard the way. The house is near Dwarka Hotel. Exit on the Wrong Side of B.H Road. Let's go to the right side, Jana bikotere. No spare an ambulance. I love it.!
On our way, we came to the police station, then turned right there and headed home. Driver oh sar is that jutsu madtar not his housemate? I was awed by what I heard! Yes Ree's, our Dad! There.
After finding out for a while, yes sir, the same anconday is not a shop for 5 years now, sin sar. My mother was five years old, and he nodded. All the neighbors were present when they got close to home. The uncle had made all the arrangements for his father to sleep inside. After sleeping inside, the ambulance went to see him again.
I went out and asked how much Duddu should give. Sar is not there. He gave me a hand on my friend. He agreed. Dad came to see his father in the hospital, at the grave at home. All the unimaginable came and comforted my mother. But Dad had touched the driver of the ambulance who left me with a doctor who treated him.
Born, raised, and bred to the same street, the same street. Dad had never lived. Dad read S S L C (Second Class). It is a job that I did not read. Bhoonjayanayaka is a decade old, a confectioner's shop, gulkan factory, gulkan factory, spirit and fireworks business, pooja equipment and committee, pantheon idol business, dry fruits, juice shop, party hall owner, ayurveda scholar.
My father, who never listened to anything, could not find anything, and who loved all of us, including all of us, believed only in kayak and effort. Writing about them is not enough!