Mobile phones in everyone's hands. There are countless people in the world who use mobile phones but do not know the exact details of using it. Mobile holders should also know how to do it. Otherwise an intruder guarantee.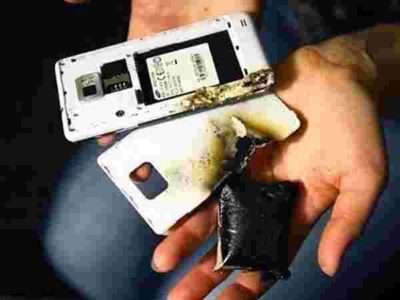 More and more people are using smart phones lately. Various company smartphones are available in the market. The battery life of some phones is durable, leaving some charging blank again.
Some people do not charge the battery when it is depleted. Instead they charge for the night. Put a mobile phone under the pillow so that the sound does not come. Phones that charge overnight sometimes explode overheat.
Here's a depiction of how intriguing phones are under the pillow. Some mobile batteries are nickel metal hydride batteries, which are full charge, not off, but just charge.
However, phones with lithium-ion battery will turn off after full charge. Look at this photo released by New York police and you will see how the phones that were charged under the pillow exploded.