New Delhi: Supreme Court Chief Justice Ranjan Gogoi on Saturday night hosted a four-member bench of the Constitutional Bench announcing the historic verdict on the Ayodhya Ram Janmabhoomi controversy.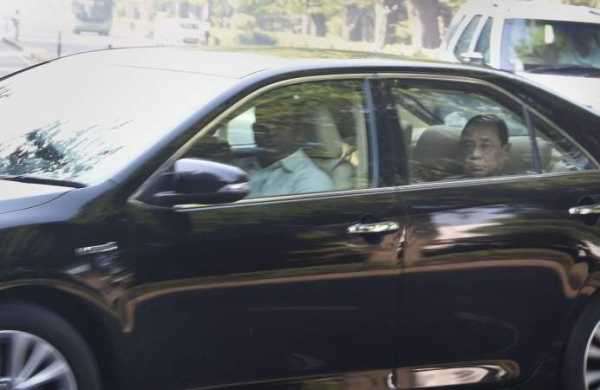 The Supreme Court has issued a historic verdict ending the Ayodhya land dispute. The High Court, which has given the green signal for the construction of the Ram Mandir in the disputed area, has ordered a separate land for the construction of the mosque.
The Supreme Court, headed by CJI Ranjan Gogoi, comprising Justice SA Aobde, Justice DY Chandrachud, Justice Ashok Bhushan and Justice Abdul Nazir.
CJI's Ranjan Gogoi is reportedly taking four judges to a banquet tonight at Ayodhya.
The bench, which has held a hearing for 40 days from August 6 last year, has reserved its verdict on October 17 for the Ayodhya land dispute. Today's verdict has opened up decades of controversy