Anjuman Mehban expects a dialogue on 'Karbala and humanity' by Erdogan
Aligarh: An unprecedented "Karbala and humanity" talks were held at the Halal House Nigla sailor Civil Line Aligarh on behalf of Anjuman Mebani Urdu Ali Garh. The program was chaired by Abdul Hafiz Khan, President of Anjuman Mohiban Urdu Ali Garh. As a special guest, Yasir Ali Khan, Research Scholar of the Department of Religious Sciences attended the ceremony. Al-Hafiz Khan said, "Karbala is an event which has conveyed the message of humanity to the living world. Al-Hussein denied the allegiance of falsehood and raised the flag of truth and truth forever." Travelers to the path of truth are not afraid of the forces of falsehood but are sacrificing their lives for the shame of humanity. He presented Karbala in such a way that today people of every religion appear to be affected by Karbala and find it valid to raise their voice against falsehood by the testimony of Imam Hussein. "Yasser Ali Khan said Imam Hussain and his family were thirsty on the banks of the Euphrates and drowned in martyrdom, but the whole world was told how to live a human life. To support humanity while suffering and suffering. Karbala also tells us what we should do in the society. How to treat members, how to talk to your friends How to respect your elders How to treat your children compassionately as Imam Hussein and his family and colleagues in Karbala set the world by example. Taught humanity. "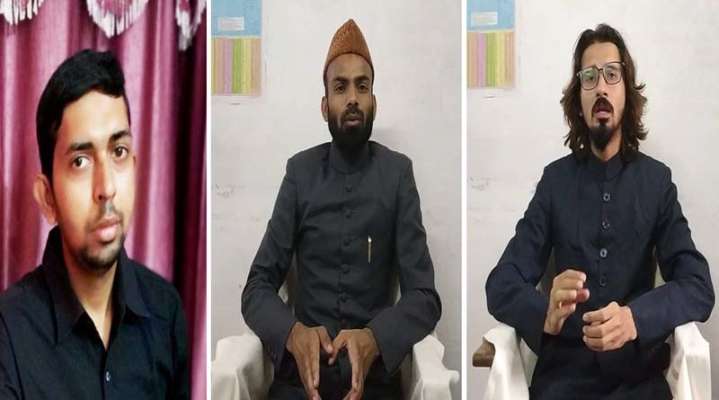 Syed Mohammad Adil Faraz said, "Karbala taught us how to live in our society and if anybody makes a mistake and he realizes it later, the requirement of humanity is that we forgive him." An example of this is seen in Karbala that when Lashkar-e-Yazid's soldier realized his mistake, he apologized to Imam Hussein and put him on his chest and declared him his brother, meaning living in the world. Given that humanity also requires that when someone loves you, you also appreciate it. "
Zulfiqar Khan said, "Al-Imam Hussein in Karbala, as well as the companions who gave their lives in the path of truth, told of their deeds. What is the purpose of humanity and humanity? But this is why today Karbala discriminates between right and wrong and human and inhumane acts in the form of a symbol. "
At the end of the talks, prayers were called for the development and security of the country and the nation.