Shiv Sena has once again criticized the Modi government. Shiv Sena has endorsed the statement made by former Prime Minister Dr. Manmohan Singh regarding the declining economy. Shiv Sena, in its spokesperson 'Samana', has raised questions about the declining economy. The paper states that Dr Manmohan Singh is a well-known economist and has a good understanding of economics.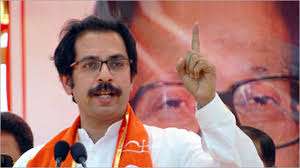 "Samana" states that former Prime Minister Dr. Manmohan Singh has not opened his mouth for no reason. Why the government is not seeing the dangerous conditions of the recession and this is surprising. Finance Minister Nirmala Sita is silent on the situation. Commenting on the finance minister, Samana wrote that being a woman is a different matter, bringing the national economy on track is a different matter and there is a difference between the two. So far, those who questioned the notation and GST have been called fools.
Former Prime Minister Dr. Manmohan Singh had surrounded the Modi government with a five percent GDP rate. He expressed concern over the slowing of the economy, saying that the five percent GDP growth rate in the June quarter suggests that India is in the grip of a long economic slowdown. The former Prime Minister had said that India has the potential to grow faster but the economic slowdown has come due to the mismanagement of the Modi government. He said that the government should discuss with all sides to accelerate economic growth. The BJP did not like this criticism of Shiv Sena and it was badly ignored.