NEW DELHI: The rise in both precious metals overseas is also affecting the Indian currency market and on Tuesday the gold price crossed the Rs 40,000 mark. On the other hand, silver prices remained at the highest levels.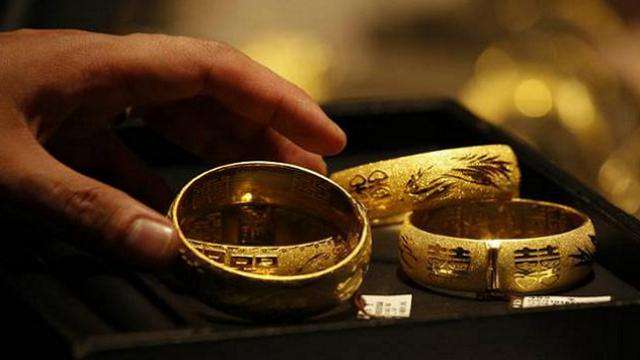 Gold in Delhi's rupees market today jumped by Rs 595 to Rs 40,195 per ten grams. This is the highest level of gold since August 29. It was at record level of Rs 40,220 per ten grams on August 29. However, three consecutive days after that, the price had dropped.
In the local market, silver also rose and rose by Rs 270 to Rs 49,070 per kg which is its record level. Silver coins also rose to Rs 30 by reaching Rs 30.
Gold was up $ 5.65 an ounce at $ 1,531.75 an ounce. In December, the US gold promise also rose $ 11.90 to $ 1541.30 an ounce.
Market experts say both precious metals are seeing a boom in the deepening of the long-running trade war between the United States and China. In addition, investors are turning to yellow metal in anticipation of global recession. However, the rise in gold has been limited due to the strengthening of the dollar. Silver also rose $ 0.12 to $ 18.50 an ounce in the global market.